Last Saturday all levels and ages of the CAZA Brazilian Jiu-Jitsu kids team completed their final grading ceremonies for 2018.
These kids have earned their promotions. Despite the huge array of distractions that modern children are otherwise influenced by, these kids keep coming to training and learning new Brazilian Jiu-Jitsu skills.
Not only does our kids team continue to grow, but the level of Jiu-Jitsu that is being achieved by the kids who attend regularly is improving rapidly. The competition results speak for themselves.
Here are the photos from each grading, from oldest to youngest age groups: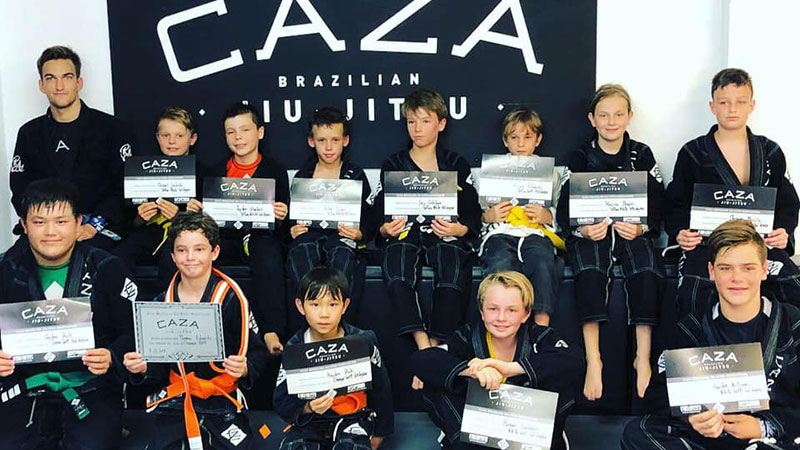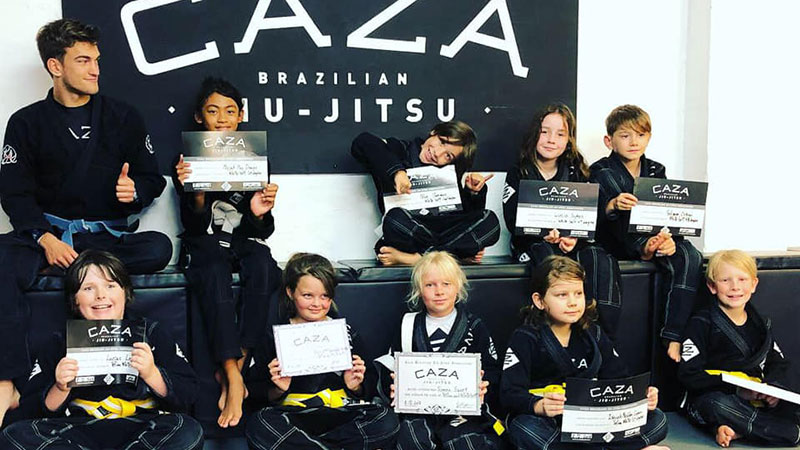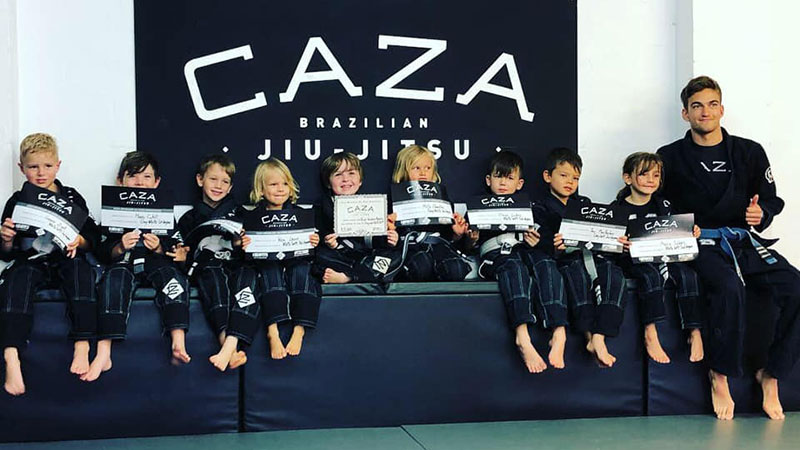 Thank you CAZA parents and guardians!
Coaches Yoshi and Erik want to thank the parents and guardians for getting the kids to training each week. You invest time and money into the their BJJ education, so we truly hope that you are pleased with the progress of your child.
As always, if you have any concerns or questions, please ask.
Kids holiday camp starts next week!
The kids holiday camp at CAZA BJJ here in Noosa is always popular and one of the favourite weeks of the year for kids. This camp runs for five days and those who attend all five will get a certificate of completion.
If you would like your kids to come along, please let us know now. Places are limited so reserve a spot.