There are many options open to Sunshine Coast residents when it comes to choosing a martial art. If, when choosing a martial arts club, you are also interested in self defence or kids classes, then you should probably choose a sport that is open to all ages and fitness levels. But that's just for starters. There are some important points that you may not yet have considered when looking for a club to join.
Let's look at some of the things you should think about when doing your research.
Which martial art should you do?
You have some interesting options when comparing the martial arts schools here on the Sunshine Coast. Brazilian Jiu-Jitsu, Judo, Karate, Boxing, Mixed Martial Arts (MMA) and more are available. So what should you look for when choosing? The answer depends on what you hope to achieve as each has its merits.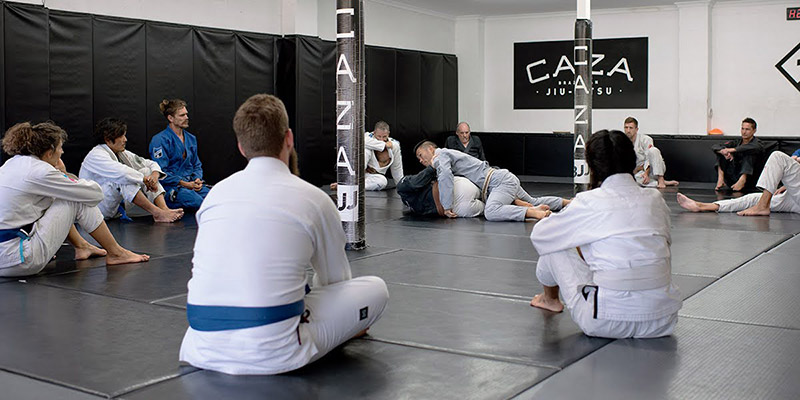 When weighing the options for yourself, the following list may help inform your decision:
Which martial arts are actually useful for self defence?
Which are good for getting you into shape and building your fitness level?
Are you going to be a casual member, or do you want to compete?
What does membership cost?
Does the gym make you sign a long term contract?
Are you forced to buy and wear their branded uniforms?
Does the gym offer a free trial?
Are kids welcome?
Are the gyms women friendly?
What are the risks of serious injury?
Are the instructors approachable?
Are the other students welcoming?
How many classes are available each week?
Does the gym have a good track record on the Sunshine Coast?
If you can find the answers to these questions, you'll be in a great position to decide which martial arts club is best for you. Some of this information is best sourced by visiting the gym in person and watching a class or doing trial lesson. You can read about a first lesson at CAZA BJJ to get an idea of what a class is like at our Noosa or Caloundra gyms.
Is Brazilian Jiu-Jitsu a good choice?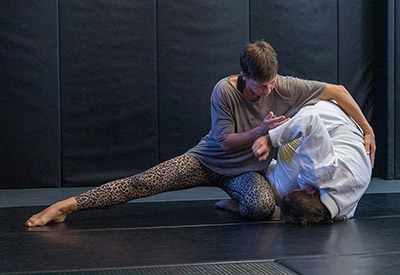 Brazilian Jiu-Jitsu (BJJ) is a ground fighting sport that is often described as a grappling martial art. There is no striking in BJJ. Instead, students and competitors work towards submissions or scoring points to win a match. But that doesn't mean it isn't practical or useful in self defence situations. Quite the opposite in fact. If you watch a UFC (Ultimate Fighting Championship) event, almost all of the non-striking fighting you will see will be BJJ. Some UFC fighters use wrestling or Sambo, but BJJ techniques are by far the most common.
Brazilian Jiu-Jitsu gyms are also a great choice for women. This is a sport where adults all train together. However, some gyms, such as CAZA BJJ (Noosa), offer women's only classes too.
BJJ for self defence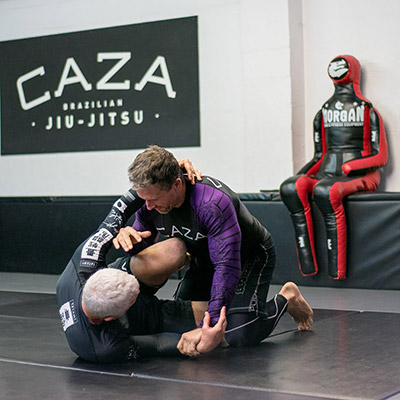 Many martial arts proponents claim that their sport is effective regardless of the size of your opponent. This is somewhat optimistic, but BJJ is certainly very close to being able to deliver on this claim. A well trained and experienced BJJ practitioner can certainly handle a less proficient opponent who is larger or stronger. Skill level is ultimately the most important factor in majority of fights, be they in a tournament or in the street.
BJJ is also ideal as a self defence skill because it is heavily built around grips and submissions that involve the uniform (called a gi). These skills transfer directly into real-life situations where physical attacks regularly involve clothes being grabbed as people wrestle for control. In the hands of a well trained Brazilian Jiu-Jitsu student, their antagonist's own clothing could be turned against them to devastating effect. Judo is the only other martial art on the Sunshine Coast which also takes advantage gripping the uniform.
But what about professionals who really need confidence in a martial art skill to do their job? Well, we have ex police, prison guards, doormen and soldiers amongst our membership who can attest to the effectiveness of their BJJ training in real-life situations.
Martial arts with kids classes
Most martial arts schools will offer classes for kids, however, you need to determine whether they are learning something practical, or just going through the motions. If you just want your kids entertained for a couple hours a week, then it doesn't really matter which sport you choose. But if you are intent on giving your children a skill that will provide them with confidence and the genuine ability to defend themselves, should the need arise, then Brazilian Jiu-Jitsu is a fantastic choice.
We may be biased, of course, but CAZA BJJ has one of the most successful kids martial arts teams in Queensland. When our kids team attends a Queensland Brazilian Jiu-Jitsu Circuit (QBJJC) tournament, they almost always get on the podium, often winning the event. Our Noosa gym in particular has a large kids membership and a very popular school holiday program for CAZA kids members.
Do kids martial arts classes really help?
We all hope that the modern schooling environment would be confrontation free, especially in a place like the Sunshine Coast, but that isn't always the case. There are several examples that we are aware of where our students were involved in a physical altercation after being attacked by a bully. In each case, our kids showed great self control and restraint by subduing their attacker without abusing their martial arts training. This is what self defence martial arts are all about.
Choosing a martial art on the Sunshine Coast
The best way to decide which martial art is for you is to try them. Any reputable gym will offer a free trial class (see below). You will get to meet the instructors, train with some of the other members and learn a bit about how the martial art in question is taught.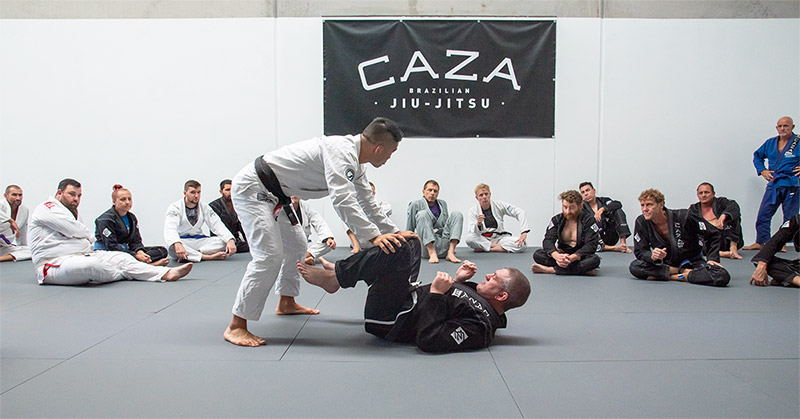 CAZA BJJ has two gyms on the Sunshine Coast, one gym in Noosa and one gym in Caloundra, where you can have a free trial. If you do join our club, you'll appreciate that there are no long-term contracts and you are free to wear any BJJ uniform you like, regardless of brand.
Before you decide upon an academy, be sure that you are aware of all your options. Don't choose one just because the gym is closest to your home, or some other trivial factor. Make an informed decision, and don't be afraid to attend a trial class to help determine the best choice for you.
Join a team, gain a family
One of the great things about BJJ gyms like CAZA is that when you join our clubs you are also joining the CAZA family. We strike a wonderful balance between being a serious Brazilian Jiu-Jitsu academy, while also catering to casual members and families with equal dedication.
BJJ gyms don't have the ego and confrontational mindset that is evident in some combat sports. It is clear that attitude doesn't get someone very far in this sort of sport, so those personality types don't tend to last very long in the BJJ community. Instead, you will enjoy a great vibe amongst the entire team, very encouraging training partners, and coaches who support you every step of the way.
Have a free BJJ class with CAZA
You can have a free trial class at CAZA BJJ if you live near one of our gyms and are thinking of joining. We'll make sure your time with is stress free, while also demonstrating why we think Brazilian Jiu-Jitsu might be the martial art for you!