CAZA BJJ Caloundra
Learn BJJ here in Moffat Beach
Class Timetable
MON
TUES
WED
THU
FRI
SAT
6:00-7:00am
ADULTS NO GI
6:00-7:00am
ADULTS NO GI
6:00-7:00am
ADULTS NO GI
PRIVATE LESSONS AVAILABLE
10:00-11:30am
ADULTS ALL LEVELS
12:30-1:30pm
ADULTS NO GI
4:30-5:15pm
7-14 YEARS JUNIORS
4:30-5:15pm
7-14 YEARS JUNIORS
4:45-5:15pm
4-7 YEARS JUNIORS
4:30-5:15pm
7-14 YEARS JUNIORS
PRIVATE LESSONS AVAILABLE
PRIVATE LESSONS AVAILABLE
5:30-6:00pm
OPEN DRILLING
5:30-6:25pm
ADULTS FUNDAMENTALS
5:30-6:25pm
ADULTS FUNDAMENTALS
6:00pm-CLOSE
POSITIONAL
DRILLS & ROUNDS
6:30pm-CLOSE
ADULTS ALL LEVELS
5:30pm-CLOSE
ADULTS NO GI
6:30pm-CLOSE
ADULTS COMP CLASS
Class Timetable
MON
TUES
WED
THU
FRI
SAT
6:00-7:00am
ADULTS NO GI
6:00-7:00am
ADULTS NO GI
6:00-7:00am
ADULTS NO GI
PRIVATE LESSONS AVAIL.
10:00-11:30am
ADULTS ALL LEVELS
12:30-1:30pm
ADULTS NO GI
4:30-5:15pm
7-14 YEARS JUNIORS
4:30-5:15pm
7-14 YEARS JUNIORS
4:45-5:15pm
4-7 YEARS JUNIORS
4:30-5:15pm
7-14 YEARS JUNIORS
PRIVATE LESSONS AVAIL.
PRIVATE LESSONS AVAIL.
5:30-6:00pm
OPEN DRILLING
5:30-6:25pm
ADULTS FUNDA-
MENTALS
5:30-6:25pm
ADULTS FUNDA-
MENTALS
6:00pm-CLOSE
POSITION
DRILLS & ROUNDS
6:30pm-CLOSE
ADULTS ALL LEVELS
5:30pm-CLOSE
ADULTS NO GI
6:30pm-CLOSE
ADULTS COMP CLASS
Head Coach: Andrew Bailey
Brazilian Jiu-Jitsu Rank: Black belt third degree
Andrew is a long-time student of Brazilian Jiu-Jitsu who was made black belt under the de Been academy. In affiliating his own school with CAZA BJJ, Andrew becomes the first professor to partner with Yoshi Hasegawa under the CAZA name.
Professor Bailey coaches his juniors team with the same enthusiasm that he shows for the competitive adult members of his academy. He fully appreciates that kids are an important part of the CAZA family.
If you see Andrew coaching CAZA members at the various BJJ competitions around Australia, don't be afraid to say hello.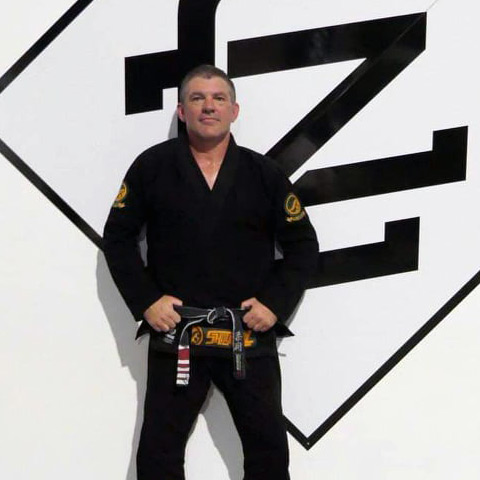 Coach: Michael Pedersen
Brazilian Jiu-Jitsu Rank: Black belt first degree
Michael joined the CAZA team after moving to the Sunshine Coast from Brisbane. You may see him teaching any of the classes listed on our timetable, often in rotation with Professor Bailey.
If you are looking for a tough roll, Michael is always up for it. He leads by example and, as with all good black belts, he continues to be an enthusiastic student of Brazilian Jiu-Jitsu.
As our Caloundra gym grows and we add more class times to the timetable, Michael will take on even more responsibility as a coach.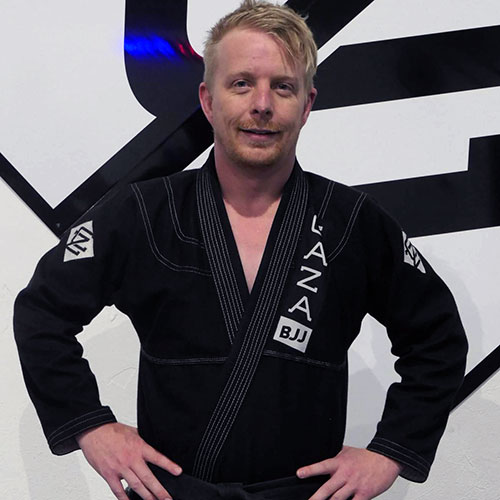 Joining fee
There is a $25 sign-up fee, however...
We currently have a sign-up offer - if you join and buy a gi (uniform) for $160 we will waive the $25 sign-up fee.
Membership payments are drawn via direct debit.
Family discount
1st person pays full price, every additional family member gets a 10% discount. If some family members cancel and only one family member remains a member, they revert to paying full price.
Need more gear?
Check out the CAZA BJJ online store at cazabjj.shop for our full range of uniforms and merchandise.