Level-up your BJJ!
Private Brazilian Jiu-Jitsu lessons are the perfect solution if you want to accelerate your learning of this highly technical sport.
CAZA BJJ here in Noosa on the Sunshine Coast offers 'privates' to students at any level. From beginners right up to competitive black belts, we can sharpen up your Brazilian Jiu-Jitsu technique and strategy.
CAZA BJJ Private Lessons
All CAZA instructors are highly experienced competitors who have competed at the international level.
CAZA's Noosa based gym is considered a must-visit school for travelling black belts visiting the region wanting serious training.
The standard here is very high. CAZA doesn't promote anyone unless they have the ability to back it up.
Coaches are very approachable. Ego has no place in our gym as we love having a positive vibe for each class.
We focus on detail.
Below is some information on the coaches who can be hired for private lessons, depending on availability…
Private Lesson FAQs
1
How much do lessons cost?
Because each student's requirements are different, and because our instructors offer different levels of instruction, we ask that you contact us for exact pricing.
2
Can I learn gi and/or no-gi?
Absolutely. We are happy to work on either variation of Brazilian Jiu-Jitsu - our regular members compete in both types.
3
How many people can attend?
If you want to book for more than one person please let us know when asking about booking a lesson. We are happy to accommodate singles, pairs and small groups for private lessons.
Head Instructor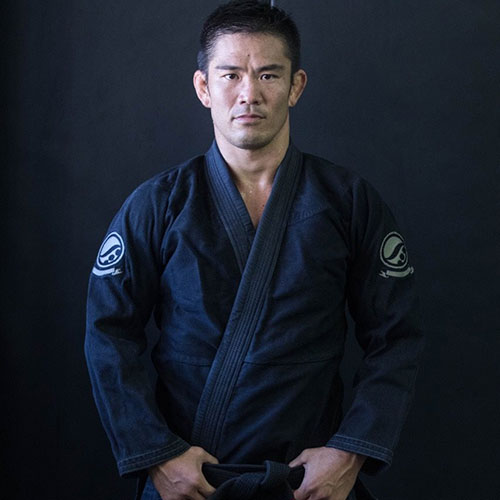 BJJ 3rd Degree Black Belt (weight: light)
---
Professor Yoshi is a veteran of the tough competition scene in the Americas and has trained in the USA, Brazil, Thailand and Japan. His advanced level Brazilian Jiu-Jitsu instruction will refine your technique with next-level detail.
Being an advanced level professor, Yoshi's private lessons are best suited to those with significant BJJ experience who are now looking to go to the very highest levels.
Instructor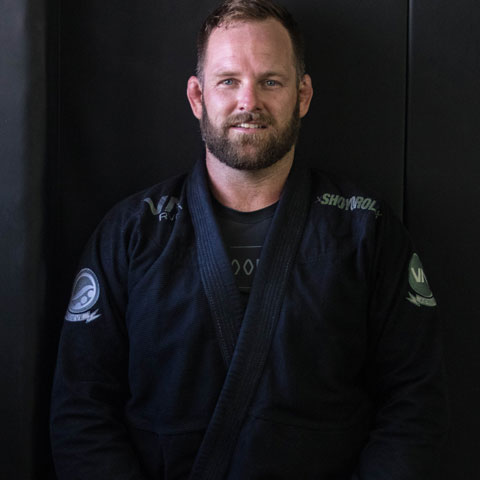 Cheyne Douglas
BJJ 1st Degree Black Belt (weight: heavy)
---
Cheyne is a BJJ black belt and assistant to CAZA owner and head instructor, Yoshi. Cheyne can teach high-level Brazilian Jiu-Jitsu while passing on numerous tips and tricks for making your technique far more effective in gi and no-gi.
As an accomplished competitor, Cheyne can also sharpen your tournament gameplan.
Instructor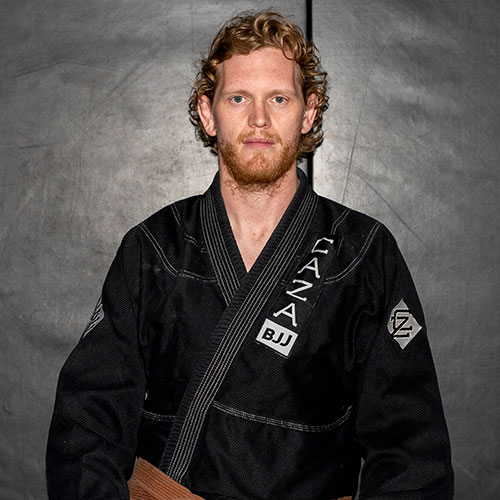 Sam Morrison
BJJ Brown Belt (weight: light-heavy)
---
Sam is a BJJ brown belt and a seasoned competitor. He teaches the CAZA kid's classes and assists Yoshi with teaching our fundamentals and white belt classes.
'Big' Sam is also a Judo black belt and he has adapted his broad range of throwing techniques and take-downs for Brazilian Jiu-Jitsu. These are important skills if you want to compete in the gi.