YOSHI HASEGAWA

---
Yoshi was born in 1978 in Tokyo, Japan. He got his first taste of BJJ after moving to the US at the age of 23. It was during his time in the US that he trained under Beverly Hills instructor, Marcus Vinicius. He then went on to join the famous Carlson Gracie team and trained with one of the toughest BJJ practitioners – Rey Diogo.
Yoshi started travelling to Brazil when he was a white belt, and would continue to do so many times over the years whilst still training in the US.
After progressing all the way to his brown belt, Yoshi made the move to Brazil and trained under the Barbosa team. He stayed in Brazil for 18 months and it was here he was promoted to black belt.
Following a stint teaching BJJ and coaching a MMA fighter in Japan Yoshi came to Australia in 2012 to help spread the BJJ word in Noosa.
During his time instructing in Noosa, Yoshi has continued to be a part of the global BJJ family. A trip to the US in 2016 saw Yoshi finally receive a promotion to second degree black belt. In 2018 he received his third degree from Rey Diogo. Over the years Yoshi has spent time coaching ground skills to MMA fighters for fights in organisations such as Pancrace, Shooto, PXC, UFC etc. See Yoshi's lineage here.
Belt: 4th Degree Black Belt
Gym: Noosa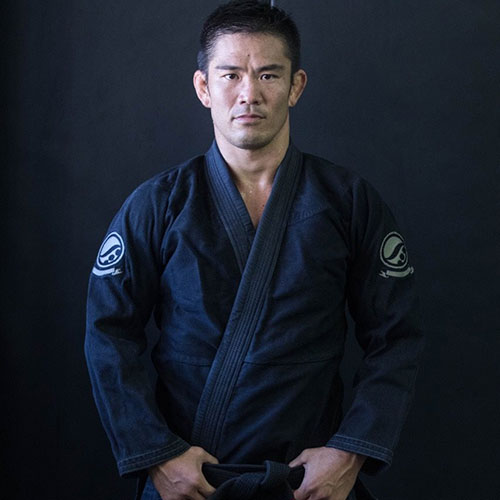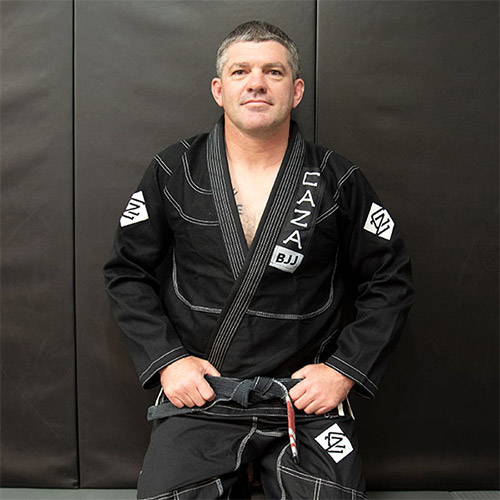 ANDREW BAILEY

---
Andrew is a long-time student of Brazilian Jiu-Jitsu who was made black belt under the de Been academy. In affiliating his own school with CAZA BJJ, Andrew becomes the first professor to partner with Yoshi Hasegawa under the CAZA name.
In addition to being a traditional BJJ instructor, Andrew also has a lot of experience in adapting Brazilian Jiu-Jitsu for MMA fighters.
Professor Bailey coaches his juniors team with the same enthusiasm that he shows for the competitive adult members of his academy.
Belt: 3rd Degree Black Belt
Gym: Caloundra
CHEYNE DOUGLAS

---
Cheyne Douglas began studying Brazilian Jiu Jitsu under CAZA head instructor, Yoshi Hasegawa, back in 2011. Over the past 12 years he seized the opportunity to travel to Japan, USA and Thailand to gain experience, training with world-renowned coaches and competitors.
Cheyne has always been a keen competitor winning many local, interstate and overseas competitions.
At present, Cheyne is the assistant coach to Yoshi Hasegawa and teaches the morning classes at our Noosa Heads gym.
Belt: 1st Degree Black Belt
Gym: Cooroy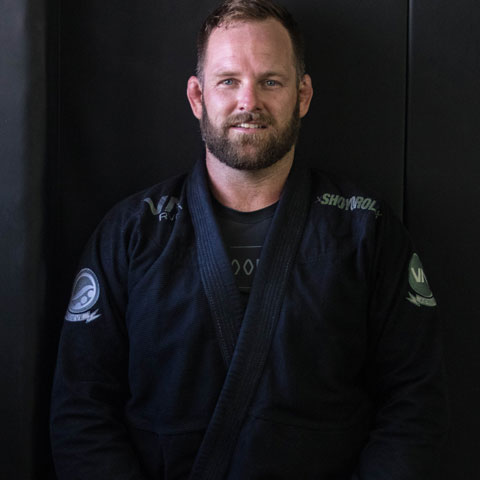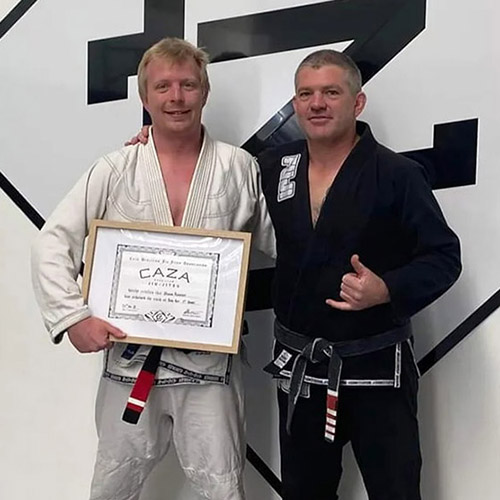 MICHAEL PEDERSEN

---
Michael is an assistant coach at CAZA BJJ in Caloundra under head coach Andrew Bailey. Michael was recently promoted to his black belt 1st degree.
As a long term practitioner who has trained at several gyms, Michael has a wealth of experience to share with his students.
Michael is the go-to coach at our Caloundra gym that steps in when head coach Bailey is unable to take a class.
Belt: 1st Degree Black Belt
Gym: Caloundra
Dan Rudledge

---
Dan is one of the long-term members under Yoshi Hasegawa who has been promoted to black belt at CAZA.
At present Dan is coaching several of our fundamental classes at Noosa each week. He also steps in and takes some of the other classes when Yoshi is away.
Dan is very approachable and explains BJJ concepts by breaking them down into simple parts, which is great for people new to Brazilian Jiu-Jitsu.
Belt: Black Belt
Gym: Noosa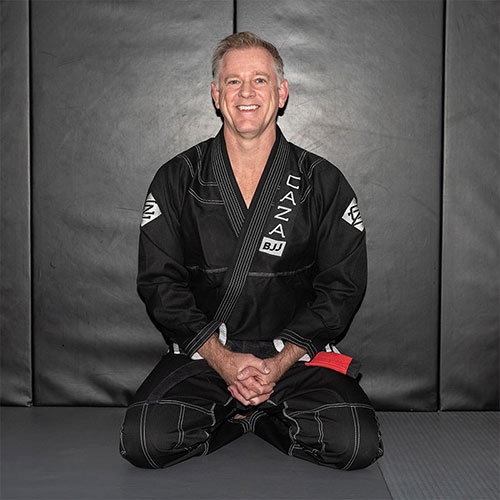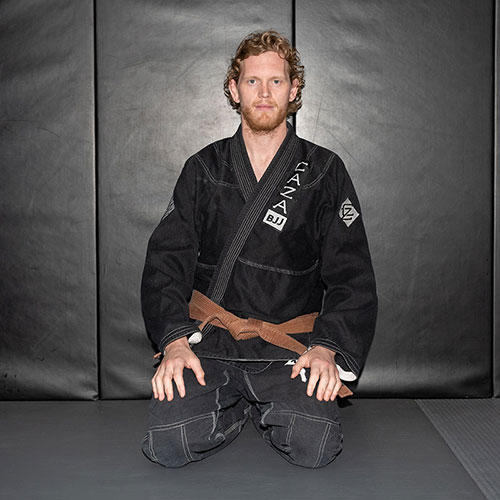 Sam Morrison

---
Big Sam has come up through the ranks at CAZA under Yoshi. He has been our kids coach for some time now, but he also teaches some of our adult classes. Being able to speak fluent Japanese, Sam is our translator when Yoshi brings fighters out from Japan for Seminars.
You will see Sam at all of the competitions that the CAZA team attends, both as a competitor and as a coach.
Sam is already a Judo black belt which is a great advantage when teaching take-downs for BJJ.
Belt: Brown Belt
Gym: Noosa
Toby Parsons

---
Toby is one of our kids coaches who works with Sam each afternoon and at our school holiday BJJ camps.
Toby is already a seasoned Brazilian Jiu-Jitsu competitor in both gi and no gi who takes on as many tournaments as possible each year. He also coaches our kids while at competitions, leading them by example.
You probably won't meet anyone more genuinely interested in BJJ than Toby. You will often see him trying new and interesting techniques while sparring with the rest of our team.
Belt: Purple Belt
Gym: Noosa