CAZA BJJ Caloundra has reopened in a new location in Moffat Beach after several weeks of disruption that was beyond our control. Our Caloundra gym owner/coach Andrew Bailey spent quite a few sleepless nights weighing the suitable commercial property options currently available, finally settling on the new Moffat Beach location.
A special thanks goes to those who helped us move to and renovate the new gym. The effort is truly appreciated and it is thanks to this sort of support that we were able to reopen so quickly.
Our Caloundra gym's new address is:
Unit 2, 8 Allen Street
Moffat Beach, QLD 4551
Please check out our new Caloundra timetable which will continue to expand as we rebuild.
Why did the Bell's Creek gym move to Moffat Beach?
As is so often the case when dealing with councils and state governments, zoning issues became a problem for our Caloundra (Bell's Creek) location. While assurances were made by our previous landlord to secure appropriate zoning, no action was taken. This effectively killed off any prospect of staying at that location.
Fortunately we had a clause in our rental contract allowing us to break our lease should zoning permissions fail to materialise, which we exercised. The new Moffat Beach premises has all of the required zoning issues sorted and so we look forward to a long, stable future at this address.
Fundraiser announced by Drop Bear BJJ
In an amazing show of support, the crew at Drop Bear Brazilian Jiu-Jitsu have arranged a fundraising seminar to help pay for the relocation and set-up costs that the CAZA Caloundra gym has been forced to pay. Drop Bear are CAZA affiliates and teammates who compete under the CAZA name at competitions.
Date: 24th September
Cost: $30 for CAZA members & affiliates | $50 for other gyms
Time: 1:30 pm to 3:30 pm
Location: Drop Bear BJJ's gym (Marburg, Ipswich)
We would like to thank Dave and his team at Drop Bear for offering to host this seminar. We hope CAZA members and affiliates can make it to the event and show their support for Andrew Bailey and the team in Caloundra. It will also be a great opportunity for the full CAZA team to come together and for you to meet members of our team that you have not had the chance to train with!
Dynamix Boxing Academy still with us
Our friends from Dynamix Boxing Academy have stayed with our Caloundra gym and made the move to the new location.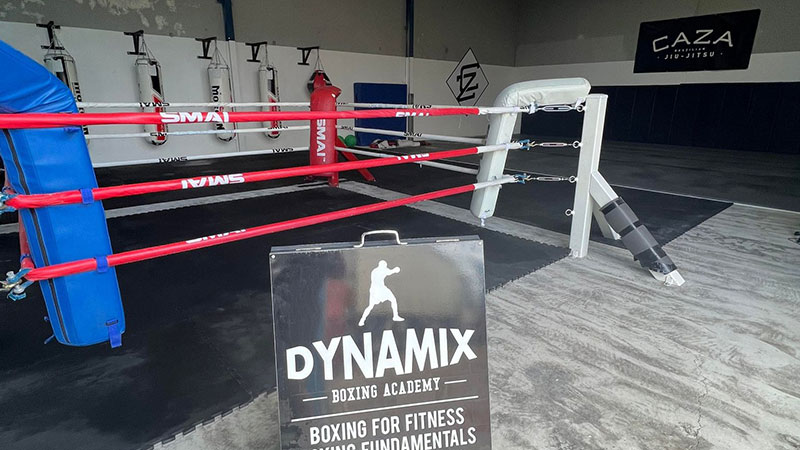 Dynamix owner Jimo and his crew have been part of the make-up of this CAZA since we first opened in the Caloundra area and we want to continue to foster a synergy between the two clubs.