The CAZA BJJ gym at Bells Creek, Caloundra has just completed its first grading day at the new address. With this branch of the CAZA team now growing, it is exciting to see foundation members being rewarded for the years they have already put in on the mats.
New Colour Belts
There were four CAZA BJJ Caloundra students promoted to a new belt colour at this grading.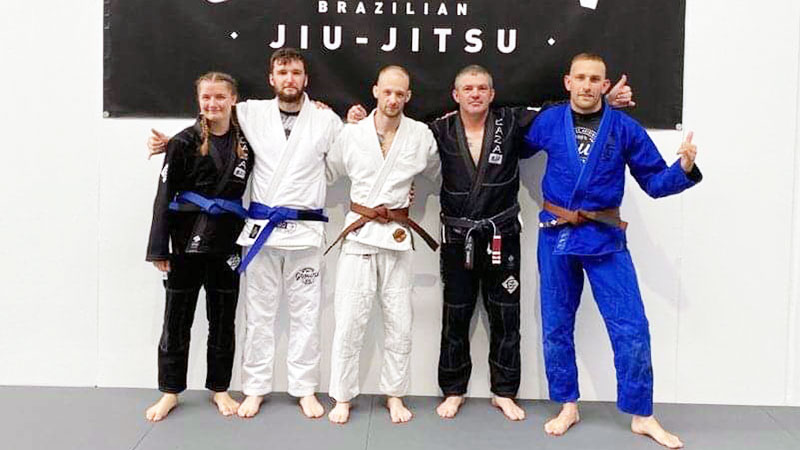 Millie Gallacher – blue belt, Blake Davies – blue belt, Justin Wood – brown belt, Coach Andrew Bailey and Toby Wilson – brown belt.
Congratulations go out to these four CAZA crew members. They will be the people future students will look up to when starting their own Brazilian Jiu-Jitsu journey with CAZA.
Join us!
If you would like to join the CAZA BJJ team at our Caloundra location, contact head coach Andrew Bailey. A free trial can be arranged to give you a feel for what a typical BJJ class is like.
Our kid's team is on the rise and ready to welcome new members too!