We are now several weeks into the Women's Get Out, Get Active Program in association with Noosa Council. We have to admit, we were intrigued to see how the course would progress and, to be honest, we couldn't be happier with the results so far.
Each class has developed a great vibe and the instructors and students are having a lot of fun along the way. Learning (and teaching) is always easier when it is also fun, so a big thanks to the great group of ladies that we have attending this program.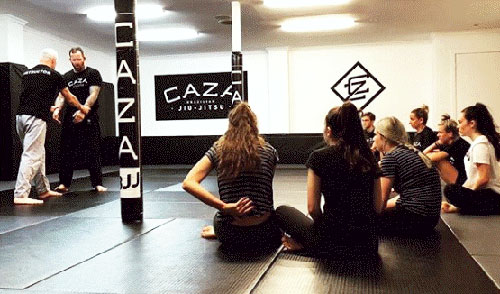 Brazilian Jiu-jitsu is a sport where you need to be comfortable having other people in your 'personal space'. This can be a bit of a shock to some new BJJ students, so a women's only program such as this can be a great introduction for female members who are just starting out.
Our three regular instructors for this program have been Cheyne (brown belt), Erik and Craig (both blue belts). All three of these guys are very approachable and love every moment of their time on the mats. Judging by the success of this program, their enthusiasm has rubbed off in a positive way.
We look forward to the remaining classes in this program as we are now certain this fun bunch women are too. See you on the mats, ladies!
Note: Get more information on BJJ for women here.