The first Queensland Brazilian Jiu-Jitsu Circuit tournament for 2019 has now been put into the history books and CAZA BJJ members were right there in the mix. The South-East Queensland Championship was held at the Carrara Indoor Stadium on the Gold Coast.
This event saw the return of our women's team to the competition mats with Amy and Laila taking home medals. With more of the CAZA female members planning to compete this year, things are off to a good start.
It was no real surprise when Ronaldo went straight back to work looking to defend his Queensland overall champion title. While he did have an interrupted preparation to this he event, Ronaldo was able to get his first gold medal and championship points for the 2019.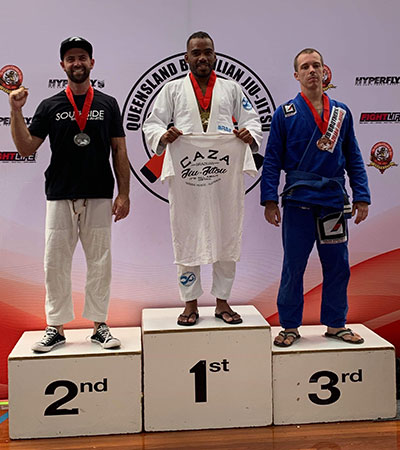 There were familiar CAZA faces on the podium as we had hoped and expected. However, it was also great to see some members getting medals for the first time as representatives of CAZA Brazilian Jiu-Jitsu.
It was exciting to see 'Judo' Dean Milbank step in for his first BJJ tournament. Dean is a black belt in Judo, with year's of experience under his… errrr… belt (no pun intended). He met all expectations by finishing on top of the podium and winning gold in his first BJJ tournament. Clearly, his grip, base and takedowns have stood the test of time and transferred over well to Brazilian Jiu-Jitsu.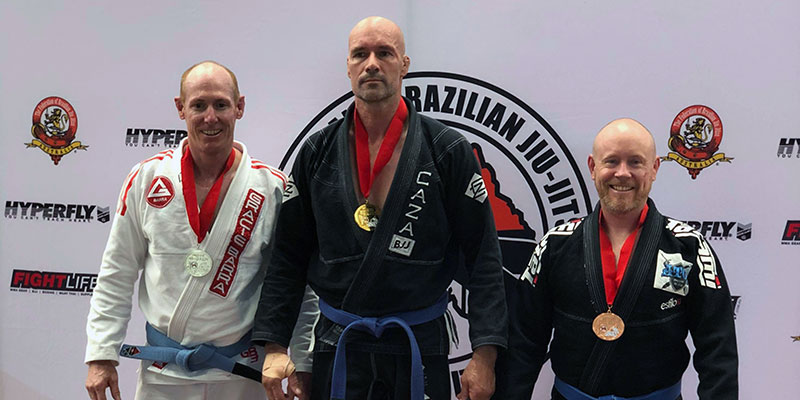 The kid's team were also out in force and getting the job done. These kids back up year in, year out, and are an inspiration to other kids in the gym thinking about signing up for a competition for the first time.
CAZA Member's Results
Here are the podium results for CAZA BJJ, fresh from the new Smoothcomp system:

Congratulations to everyone who represented CAZA BJJ at the first tournament for 2019. You've got everyone thinking about our next tournament (South Pacific Championship) and have continued to push your own BJJ to another level.
If you are going to compete this year, register via the Smoothcomp system now. It is still new to the QBJJC so in case there are any problems, leave plenty of time to make changes.