Last weekend the most experienced CAZA kid's team members headed down to Melbourne for the 2019 Brazilian Jiu-Jitsu National Championship with head coach Yoshi Hasegawa. This is the second-highest ranked BJJ tournament in Australia each year (in terms of national ranking points – a five-star event) with only the Pan Pacs ranking higher at six stars.
While some of the boys didn't quite make it to the top of the podium, they all found themselves standing upon it to receive medals. This is a brilliant result and one that coach Yoshi and coach Erik can also be very proud of.
So, here they are, CAZA's latest tried and tested competitors: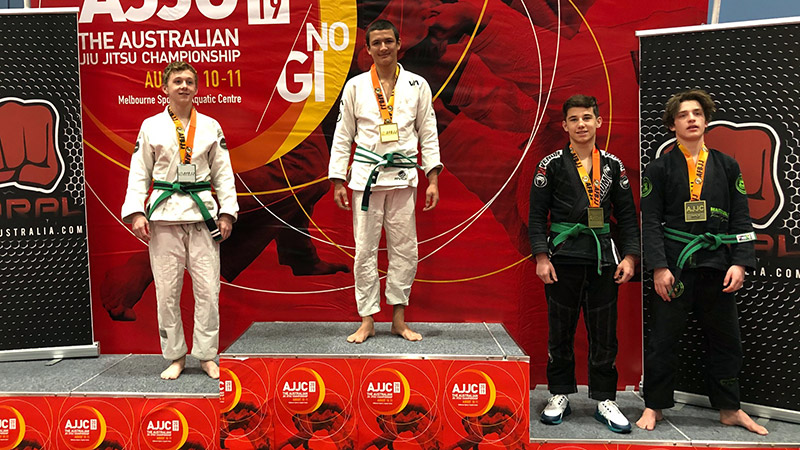 Marco Roberts-Del Castillo receiving his gold medal
Marco has an interesting way of motivating himself. He often suggests that if he doesn't win gold, the senior members at CAZA can cut his hair in any style they want. We are talking about a real hatchet job here, not just a few tweaks. Surprisingly, his mum fully agrees!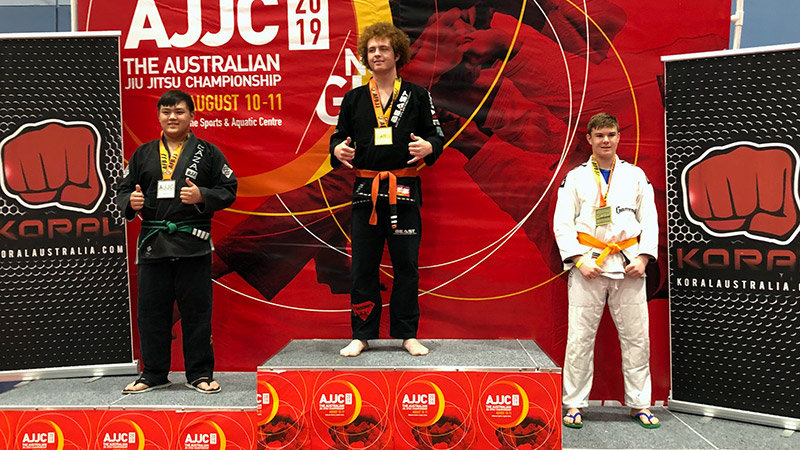 Jayden Koh picking up a silver
Big Jayden Koh is becoming a real menace in sparring, even giving some of the adult members are run for their money. Jayden is both mature and humble. He is now helping to teach younger kids team members under the supervision of Yoshi and Erik.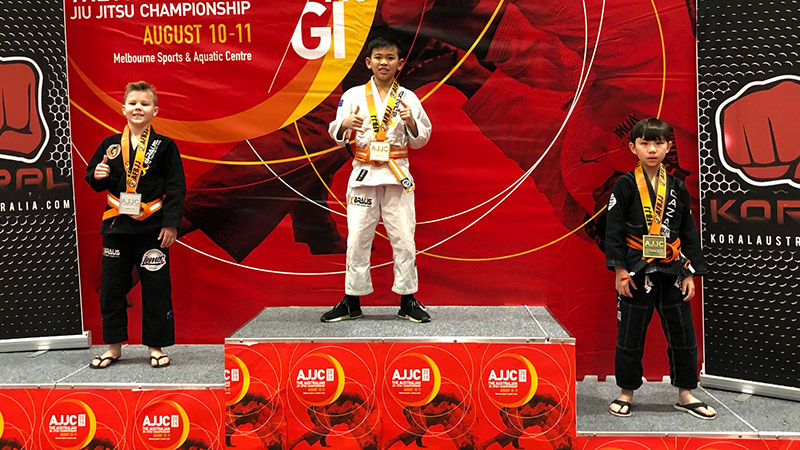 Kayden Koh getting third place
Kayden Koh is the younger brother of Jayden. He is quiet, in a scary way, with a stare that goes right through you! At this tournament, he went up a weight division to find some competition after his original opponents switched out of his division. This isn't easy when you weigh just 30 kgs.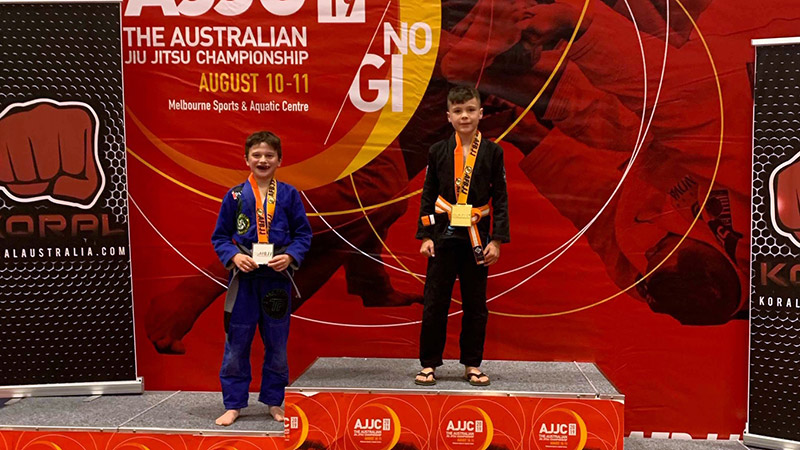 Jayden Kimber receiving his gold medal
Jayden Kimber has been a regular competitor for some time now. He travels quite often to compete and regular success is now coming his way as a result. He is a big threat at the upcoming Pan Pacs.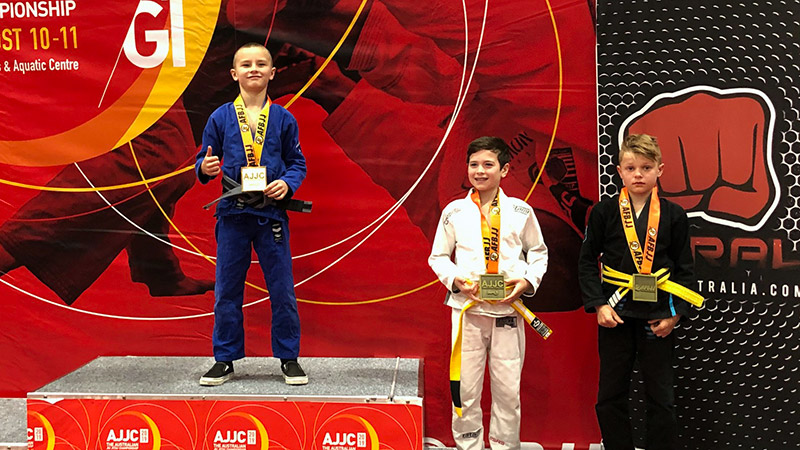 Daniel Svoboda (looking rather disappointed) sharing third place
As one of the most successful CAZA kids, Daniel Svoboda has won a bunch of tournaments. Daniel isn't too pleased with his result this time around, so look out Pan Pacs, he is looking to enforce a serious path correction!
Well done boys! Your drive and determination to succeed sets the bar high for all members, both young and old.
Next BIG Stop: Australia's 2019 BJJ Pan Pacs, Melbourne
While there are a bunch of QBJJC tournaments to come over the next few months, the next big event is the Pan Pacs in October. The CAZA kid's team will be there, competing once again, this time for the biggest title in Australian BJJ. We have no doubt that they will be climbing all over the podium once more, buoyed by their success at the National Championship.