On Saturday 29th June, the first adult grading ceremony for 2019 was held at CAZA Brazilian Jiu-jitsu here in Noosa. This was CAZA's 5th ever adult grading day since our gym first opened it's doors back in February 2017.
As expected, this was the biggest ceremony yet, despite many members being unable to attend due to personal commitments. The loyalty and dedication of CAZA members is exceptional. So much so that the gym is almost bursting at the seams during some classes.
So who was promoted?
There were numerous members promoted to new belt colours, as seen below (photos are on our Facebook page).
Brown Belt: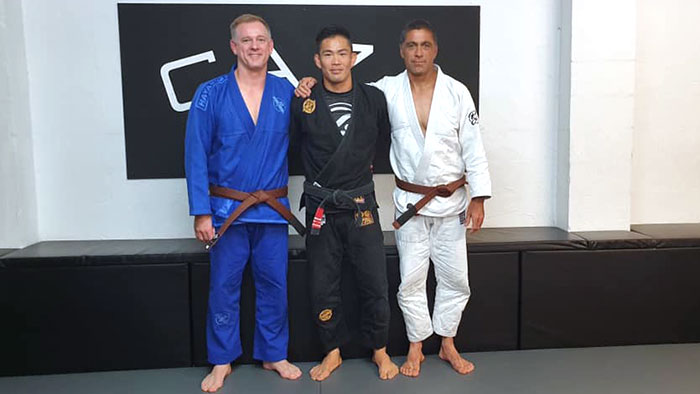 Daniel Rudledge & Woogie Marsh
Purple Belt: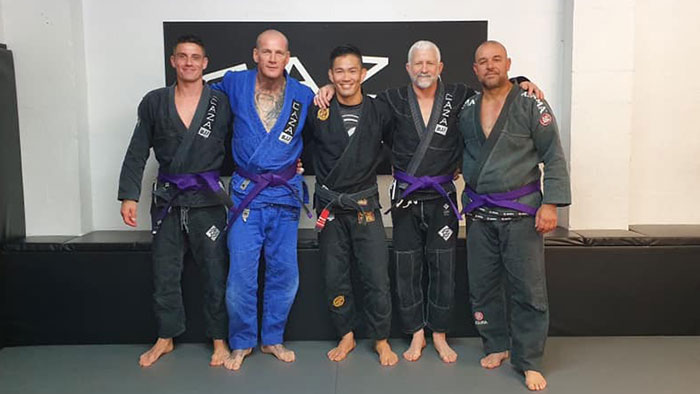 Alex Watson, Adam Caple, Craig Smith & Rocky Valotta
Blue Belt: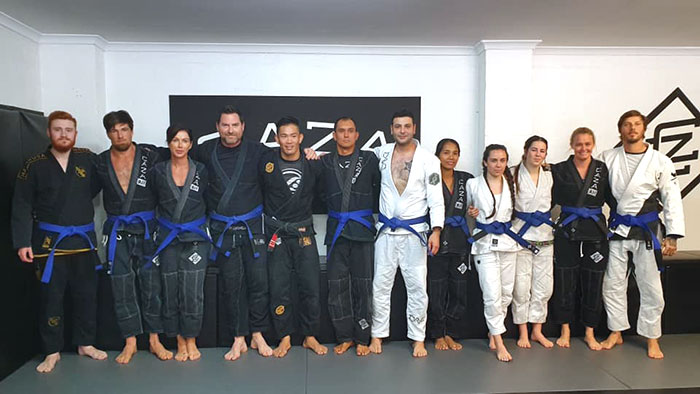 Eoin Rudledge, Rhett Wilson, Alison Sutherland, Clint Leys, Alfred 'Alfie' Putinga, Shahram 'Sam' Nassri, Laila Davies, Jemima Eddy, Arabella Eddy, Amy McManus & Luke Danton
As you can imagine, the shark tank was quite intense. Still, we have unfinished business. Amy and Adam are yet to be tanked as they were too injured to take part in the group shark tank on the day.
Congratulations to everyone who earned their promotion to a new belt colour. This is a fantastic achievement and one that you must now go on to defend every time you roll.