On November 25th our CAZA Brazilian Jiu-Jitsu kids instructor and 4th-degree blue belt, Erik Van Der Kallen, competed at the Rickson Gracie Cup on the Gold Coast, Australia. This is a prestigious international BJJ tournament which is held in various locations around the world.
Erik is one of the most experienced competitors at CAZA having competed in numerous tournaments, especially here in Queensland.
Unsurprisingly, to us at least, Erik made the final in both his weight division and the open weight division at blue belt. Given that Erik's weight is under 70kg (featherweight), credit is due for the success he manages to achieve in the open weight category at all of his tournaments.
Erik's official results
Here are Erik's fight results from the 2018 Rickson Gracie Cup on the Gold Coast: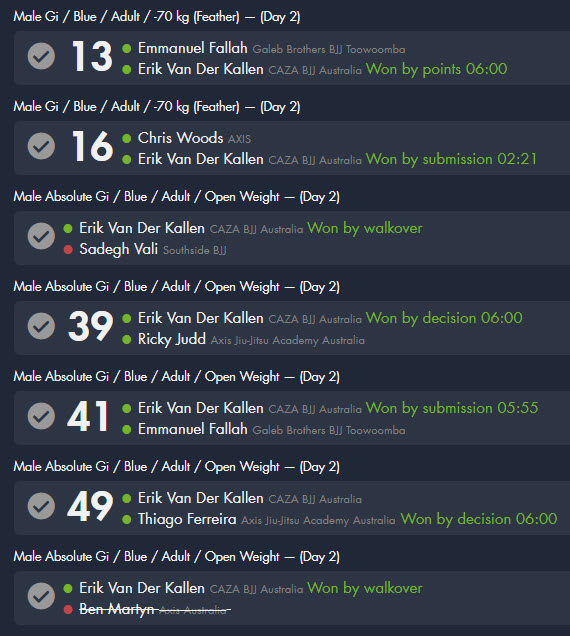 The original results on the Smoothcomp system showed Erik suffering his only loss (the open weight final) by submission, however, this was an error. This final was actually determined by points.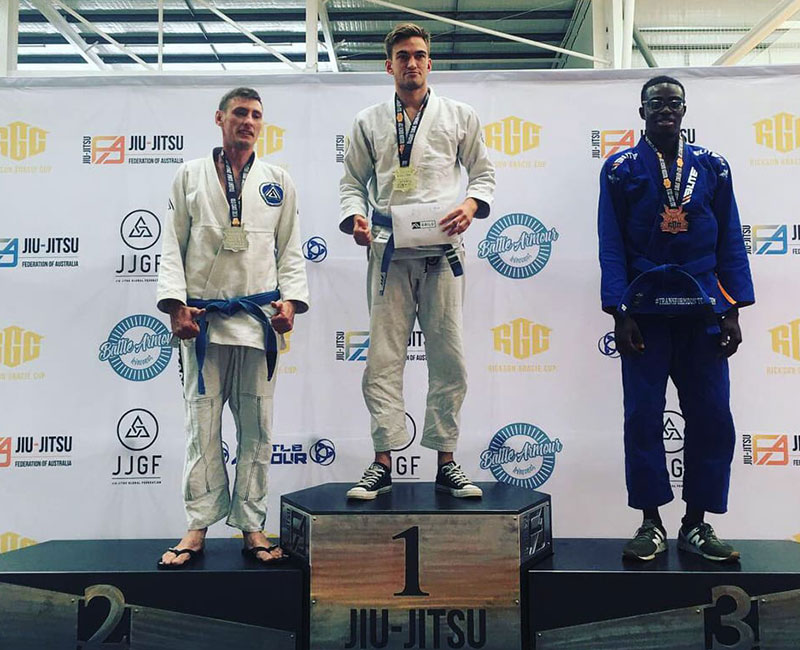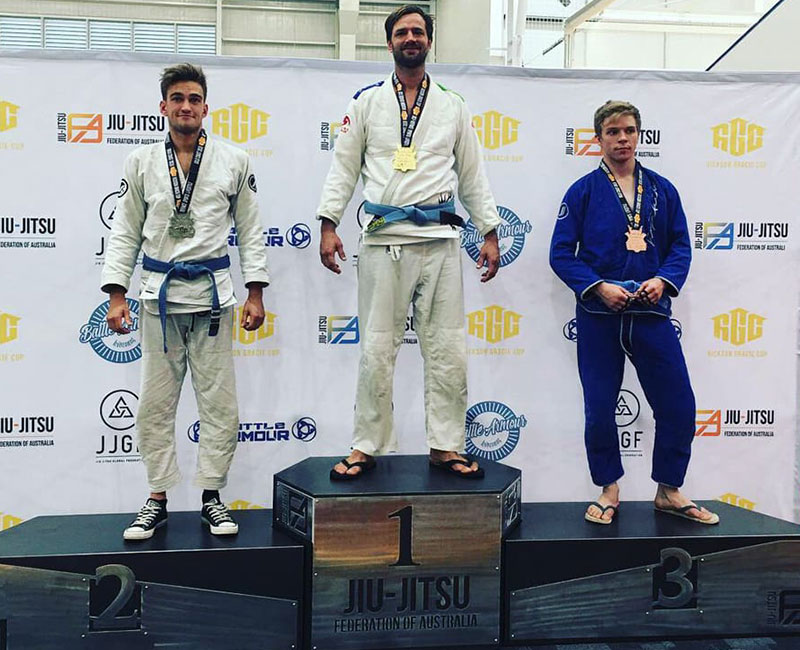 2019 will be a big year for Erik
Next year looks like being even busier for Erik. CAZA head coach and owner, Yoshi Hasegawa, is planning to send Erik to numerous tournaments here in Queensland and interstate. There may also be several trips to tournaments in Asia and the United States.
Erik continues to be an excellent ambassador for CAZA Brazilian Jiu-Jitsu, both on and off the mats. Professor Hasegawa has placed some serious expectation on Erik's shoulders going forward but we are sure he is up to the task.
Well done Erik. We look forward to seeing you hunt down more titles in 2019!