The most important grading day in CAZA Brazilian Jiu-Jitu's history has just been completed with the exciting news that Cheyne Douglas has been promoted to Black Belt by Professor Yoshi Hasegawa. This is the first time that Professor Hasegawa has promoted a black belt, making Cheyne the first CAZA student to achieve this rank.
Cheyne is Coach Hasegawa's "right-hand man" and has supported the team from day one. Cheyne routinely offers his time to coach and run open mat sessions at the CAZA gym in Noosa while also helping on the business side of things.
On a recent trip to L.A., coach Yoshi informed his master Ricardo 'Rey' Diogo of his intention to promote Cheyne to black belt. Professor Diogo fully endorsed the decision and congratulated Yoshi on this important milestone.
No matter what level you are at, getting promoted at CAZA Brazilian Jiu-Jitsu is not easy. Coach Yoshi holds a high standard and is in no rush to promote any student. This makes Cheyne's achievement even more impressive. CAZA is not a club you join if you are only interested in getting to the next belt colour.
CAZA BJJ's Newest Promotions
Of course, Cheyne's black belt was not the only promotion on the day. With the CAZA membership expanding constantly, grading days are now extremely busy.
Here is the complete list of our newly promoted members: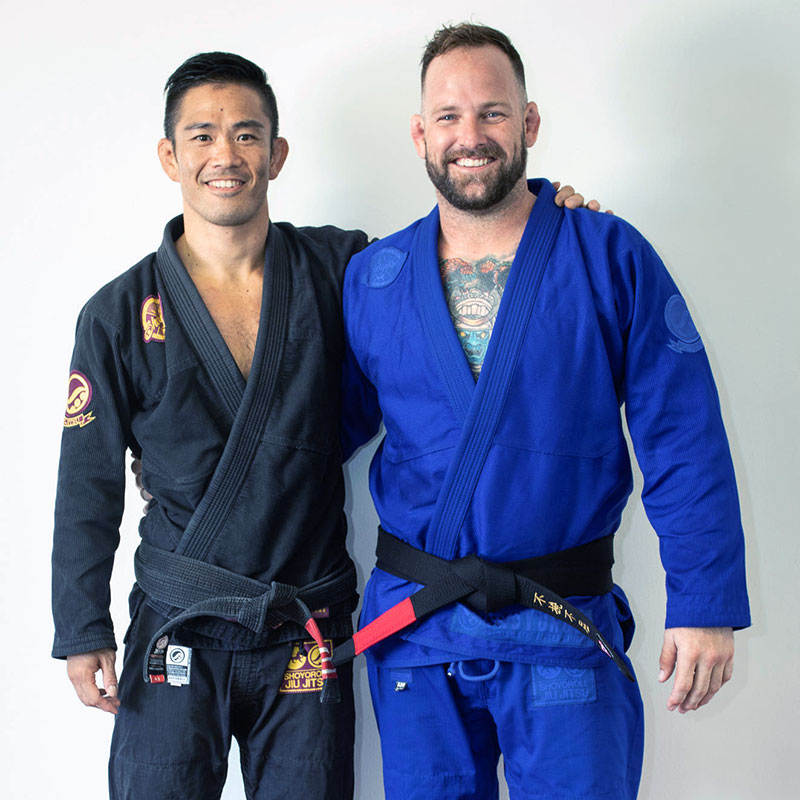 Professor Yoshi Hasegawa Promotes Cheyne Douglas to Black Belt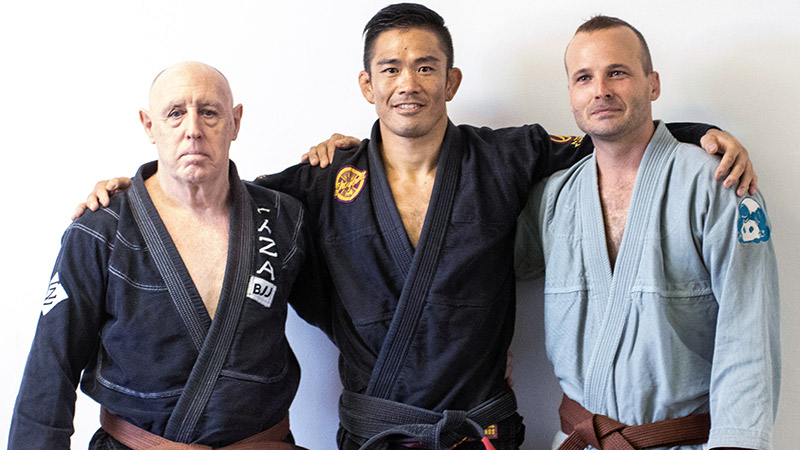 John Bennett & Matthew Smith Promoted to Brown Belt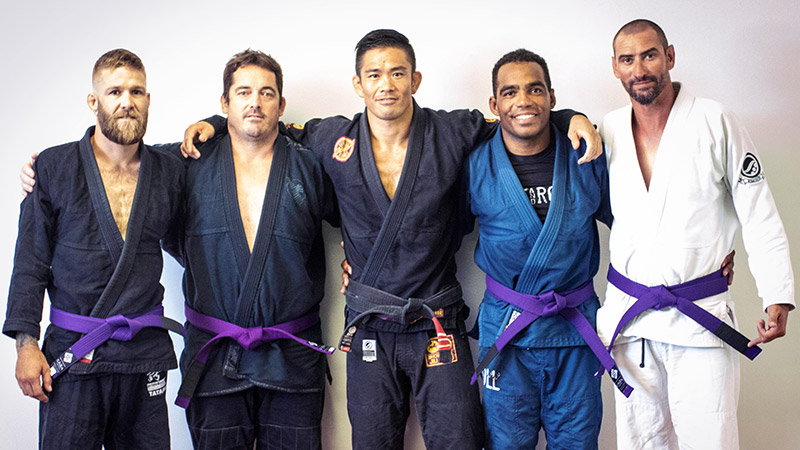 Brodie Anderson, Dean Middleton, Ronaldo Mendes Dos Santos & Gerald Martin Promoted to Purple Belt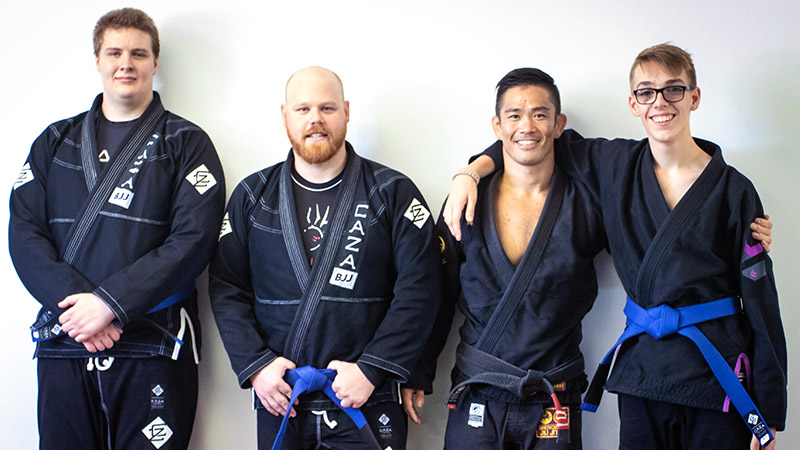 Nicholas Goffin, Russell Jon & Julian Sutherland Promoted to Blue Belt
Congratulations to all of these guys, but the work only gets harder from here. Even Cheyne will have much greater expectation placed upon him from this point onwards.
The journey never ends.
Special Thanks
CAZA would like to thank Judo Kenkyo Noosa for allowing us to use their gym space, with the help of our own John Bennett. Additionally, it was great to have CAZA BJJ Professor Andrew Bailey in Noosa to take part in this grading ceremony.
Finally, we would also like to thank Villa Noosa for hosting our after party.
Things Are Looking Good Heading Into 2020
Now is a great time to encourage any friends that have hinted at learning Brazilian Jiu-Jitu to come in and visit CAZA. Our momentum continues to build and we'd love to bring your friends along for the ride.
We are very excited about developments that we have in the pipeline and the gym is looking to expand in the not too distant future. We hope that you are just as excited about being part of our team. The new competition season starts in February too, so let's hit the ground running!