Why Brazilian Jiu-Jitsu?
Brazilian Jiu-Jitsu has quickly become one of the most popular martial arts amongst Australian kids. While BJJ can no longer be considered as new to Australia, it's popularity amongst Aussie kids has grown dramatically in the past few years.
Discipline & Respect
Kids Brazilian Jiu-Jitsu also teaches children the importance of being humble. There is a level of respect that begins in the gym which then expands into everyday life. Kids that compete develop an even deeper sense of awareness and accelerated growth.
Why BJJ is great for kids
It is extremely effective as a real-world self-defence martial art (it's used in the UFC).
Brazilian Jiu-Jitsu does not have any striking. This reduces the chance of injury significantly.
Kids build a lot of confidence as they lose any fear of close contact with other kids.
BJJ is something that holds the attention of even the youngest students.
There are clearly defined levels or progression within the BJJ grading system.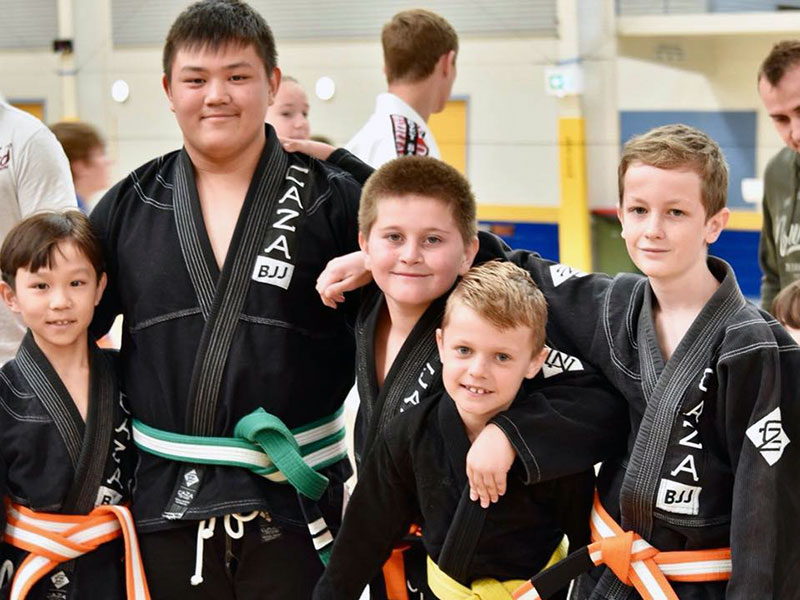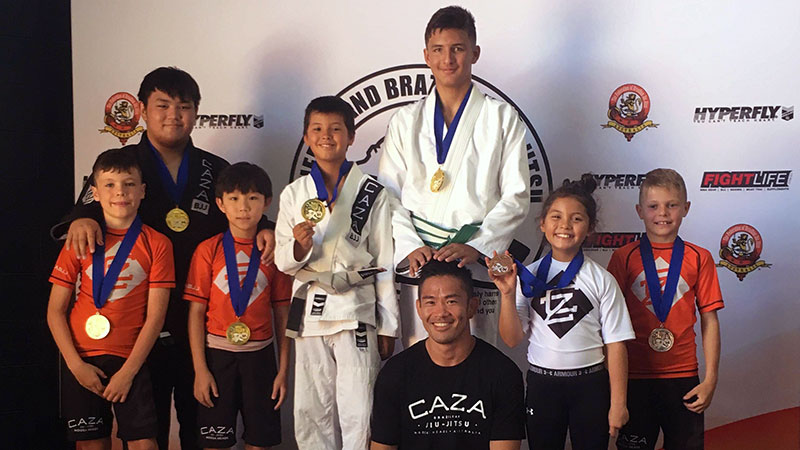 Kids can compete...or not :)
There is absolutely no pressure on any of our kids to compete. However, should they decide they would like to test their skills in competition, CAZA BJJ coaches will help them all the way.
CAZA's kids' team has an extremely good track record. A bunch of our kids have competed at national and international Brazilian Jiu-Jitsu titles and the annual Pan-Pacific tournament.
From February to November each year, CAZA competitors also compete on the Queensland Brazilian Jiu-Jitsu Circuit. This circuit includes the annual Queensland BJJ state titles.
Book a trial BJJ class for your kids
Kids living in the Noosa area are entitled to a free trial lesson with us here at CAZA. But be prepared, they are going to love it!
We suggest that you check our kids class timetable, then contact us to let us know when you are coming in.