The COVID-19 quarantine has put things on hold for Brazilian Jiu-Jitsu gyms around the world. CAZA BJJ is no different.
The lock-downs have unfortunately meant that our mid-year promotion ceremony had to be cancelled. As regrettable as that is, some of our members were due for promotion. Therefore, over the past several weeks, Professor Yoshi Hasegawa has promoted:
Marc Jenkins – brown belt.
Sam Morrison – purple belt.
Reece Purser – purple belt.
Ross Howe – blue belt.
Glen Millar – blue belt.
Toby Parsons – blue belt.
Kym Sweet – blue belt.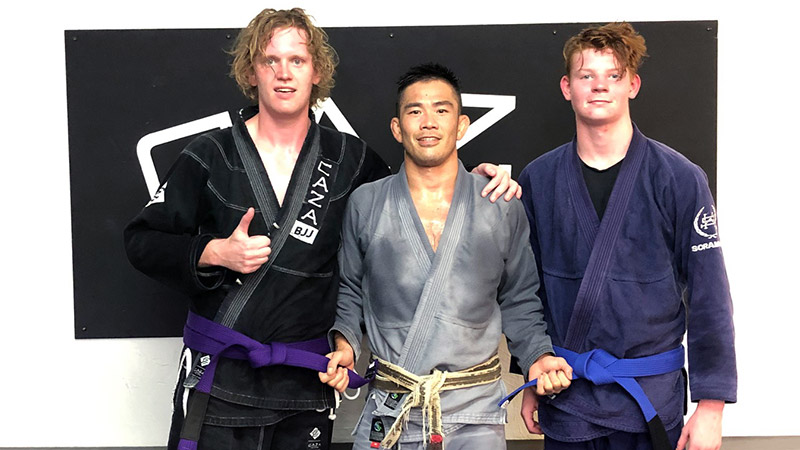 Sam, Yoshi & Toby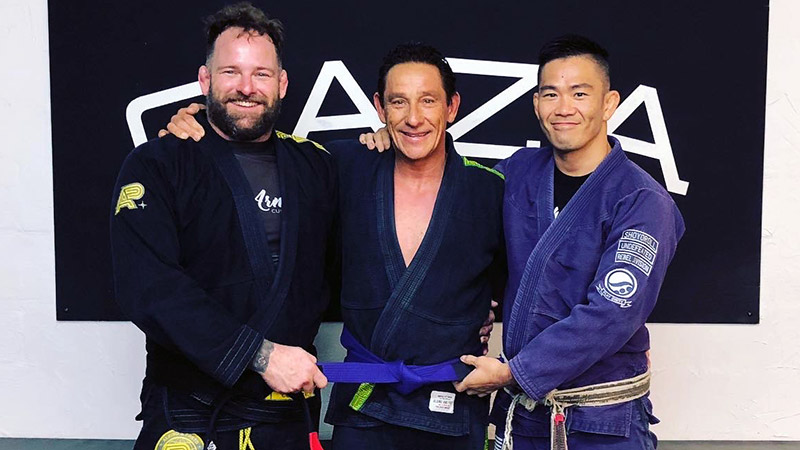 Cheyne, Reece & Yoshi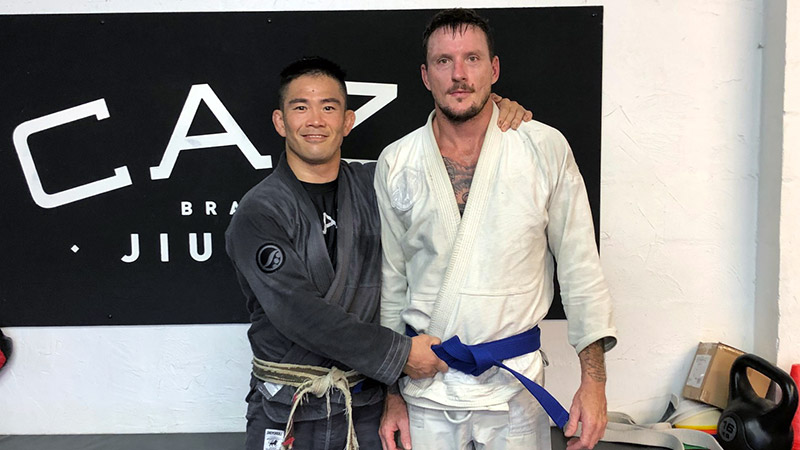 Yoshi & Ross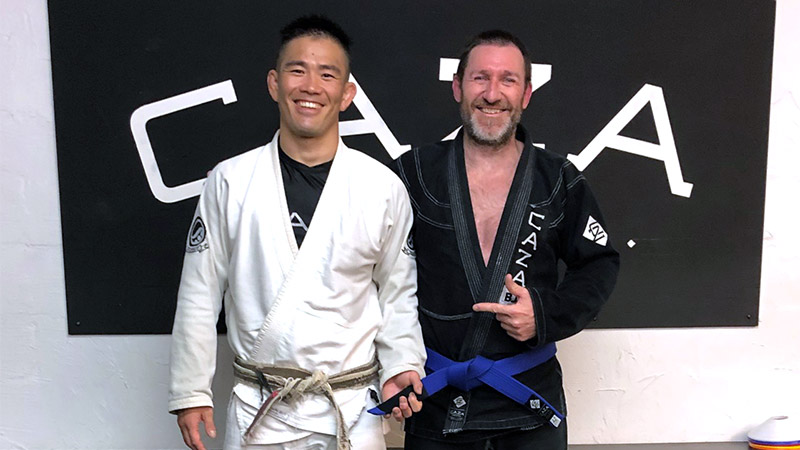 Yoshi & Kym
These guys have all put in their time on the mats. They are also great members so we are proud to have them as part of the CAZA Brazilian Jiu-Jitsu family.
Yoshi promoted these guys after regular classes, so they still need to be shark tanked! Because we won't be having another formal grading ceremony until at least December, we will run a special shark tank night soon if you'd like to congratulate them the hard way 🙂
While being promoted is exciting, most people also feel the need to step up their game on the mats immediately. Strange as this feeling can be, it provides a nice buzz that drives you forward with a renewed enthusiasm for Brazilian Jiu-Jitsu.
Given that we are still emerging from the quarantine and the black hole it placed on our BJJ path, these promotions bring us all some very welcome good news. The vibe at CAZA is already back and our classes are already near capacity for certain timeslots.
Cross your fingers for December's grading day
Our next promotion ceremony is due to take place in December, quarantine restrictions permitting. However, if that is not possible, Yoshi will promote those who are due during normal classes near the end of the year.
The next shark tank is likely to be held in a month or so during one of the regular class times (to be announced). We can't leave them until the end-of-year grading as it will be too busy to accommodate these recent promotions and those who will be promoted in December. Keep your eye on our Facebook page for news on when this first shark tank will take place.